My wife Leah and I would go on tent camping trips when we first got married. It was an inexpensive way for us to travel and see new things, which we both enjoyed.
One fateful day while camping at Tomoka State Park in Florida, we were not having a good time. It was summer time, so the temps were in the high 90's/low 100's. There was some type of caterpillar that was in a breeding season and there were THOUSANDS of them crawling everywhere.
On our second day we jumped in the truck "to go look around" (we were actually just looking to ride in the air conditioning for an hour or two) and my wife said to me "Let's go look at campers". That was all the prompting I needed!
We purchased our first camper – a Coachmen Spirit of America. And we about wore the tires off of it!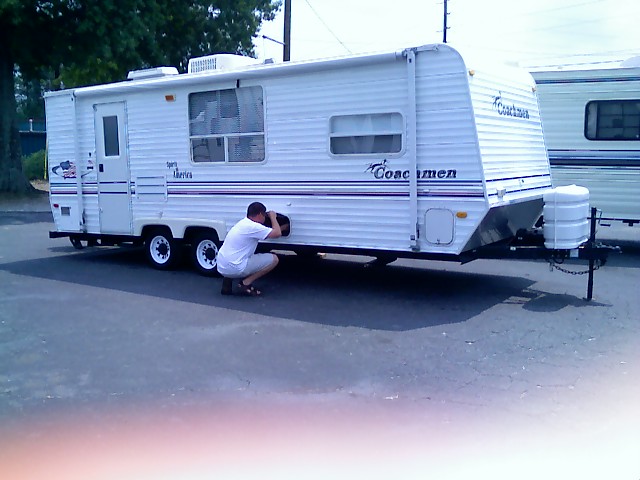 We probably camped at least every other weekend for years in this camper. But, life happens, and this camper became a little too small once our first son, Sam, was born.